The Legendary Mustang Sanctuary is located in Alhambra, Illinois and is a non-profit organization that began in 2008.
The Sanctuary operations are staffed with 100% volunteer hours and are always looking for new members to join our team. We rely wholly on donations to support the care of these great legendary horses and burros. The Legendary Mustang Sanctuary mission is to rescue as many of the wild mustang horses and burros as we possibly can for the size of our facilities.
Wild Mustangs Grazing
The Sanctuary obtains these wild animals, and we gentle them by healing the sick and abused, restoring the natural spirit, and winning their confidence and trust. Then we begin the training process.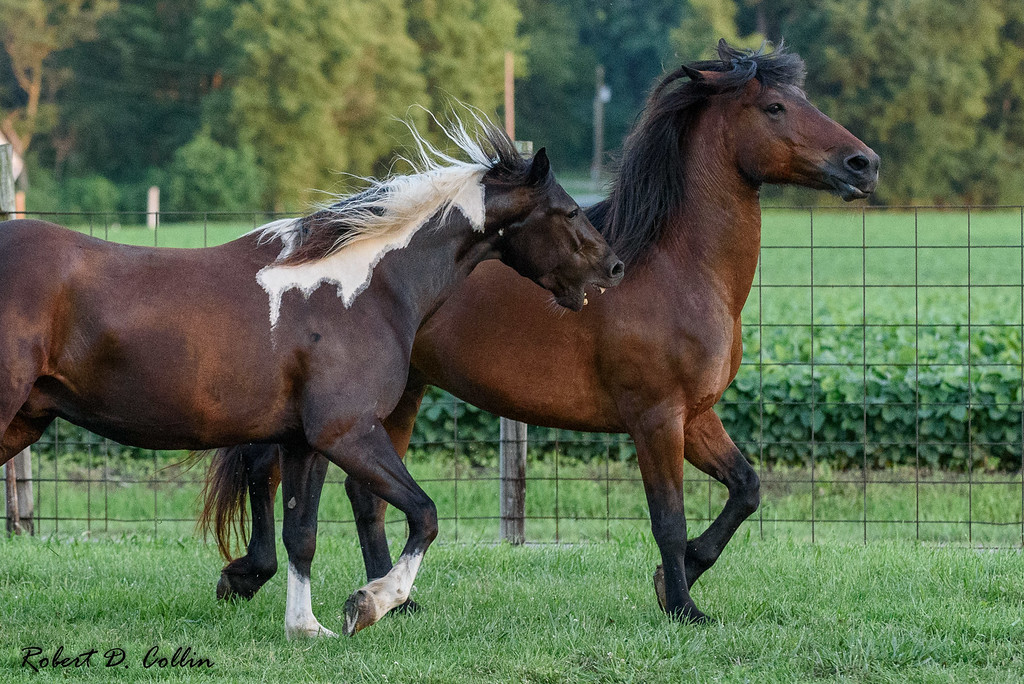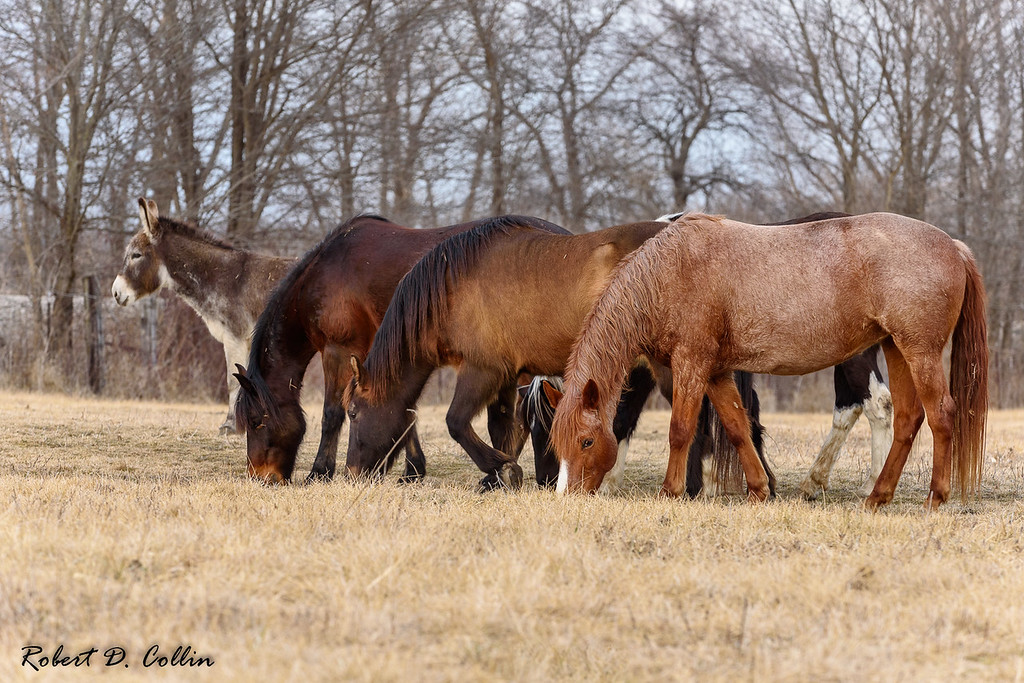 The ultimate goal of recovery is to find every rescued horse and burro a forever home with a loving family. We work hard, and we are proud of the Sanctuary's 100% success rate in our adoption program.
New families learn much about their horse and the ownership of these special animals before an adoption is approved. We also offer educational seminars to groups (scouts, schools, etc.) and provide college internships for students studying Equine Science and Veterinary Medicine. We inform participants about the life of these magnificent animals and the versatility of their legendary historical significant.
Wild Mustangs
The Legendary Mustang Sanctuary works with the Bureau of Land Management to help place the Wild Mustangs and Burros, and to preserve this great legacy. The Legendary Mustang Sanctuary is it's own 501(c)(3) entity and is not affiliated with the BLM or any U.S. government agencies.
The Legendary Mustang Sanctuary is a 501(c)(3) Corporation and all donations are tax deductible to the fullest extent provided by IRS rules. Therefore, we offer a viable tax deductible option for individuals and businesses hoping to donate or provide gifts to the Sanctuary's worthy charitable mission.
Sanctuary Facts:
Licensed horse rescue
Humane investigators
Certified trainers
BLM-approved facility
Approved trainers through the BLM and Mustang Heritage Foundation
Visitors are welcome! Legendary Mustang Sanctuary is open to groups of all sizes and people of all ages.